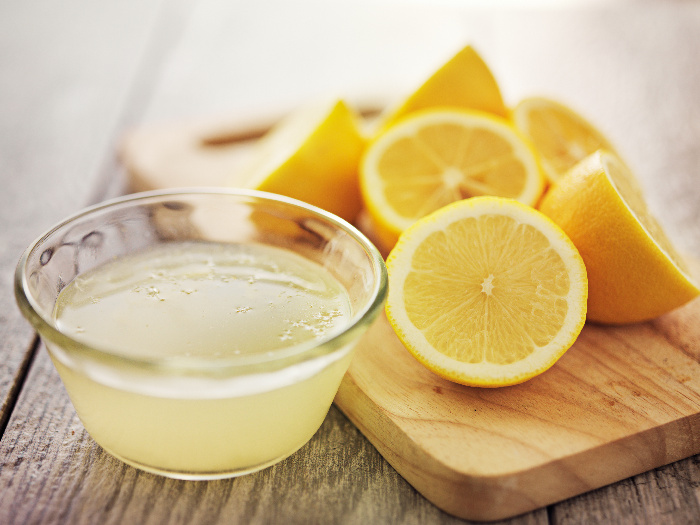 When it comes to improving and enhancing the flavor of food, lemons perhaps play an equally important role as salt. You can instantly uplift the flavor of any dish by adding lemon juice to it. It goes well with almost everything—vegetables, fish, chicken, salads, yogurt, and even desserts. Not only does it make the food tasty, but it also reduces its greasiness, giving it a fresh flavor.
But just how much lemon juice should you add to your food is something you cannot take for granted. You need to be accurate about that detail as too much or less of it can hamper the taste of your dish. That said, you would also need to know just how many lemons would be needed to prepare the required amount of juice. Say for instance, how many lemons would you need for 3 tablespoons of lemon juice? After all, who knows how much juice is in one lemon, right? If you aren't sure, give our detailed FAQs a read to find out.
How Much Juice Is In A Lemon?
It is very difficult to say how much juice one lemon yields. Lemons tend to differ in sizes and juiciness, which makes it difficult to gauge the exact amount of juice you'll get from one lemon. Naturally, the larger the size of the lemon, the more juice are you likely to get from it. However, it is good to have a standard, widely-used measurement for lemons to juice. So here it goes.
To see how much juice a small, medium-sized, and a large lemon produce respectively, take each of them and squeeze it out completely, till all that remains are disheveled looking, juiceless lemons. Once done, you will reach the conclusion that one small lemon will produce 2-3 tablespoons of juice, one medium-sized lemon will give about 4 tablespoons and a large lemon will yield nearly 5 tablespoons of juice. But to get these measurements, it is important to ensure that you completely extract the juice out of the citrus fruit. For that, it is important to know how to juice a lemon effectively.
How To Juice A Lemon?
While you may be able to easily squeeze the juice out of some lemons, others are simply tough to do so. This means that there's a chance of you leaving precious unused juice behind. Which extraction method do you then choose to employ, will determine how much juice the lemon will be able to extract. Let us look at some tips and techniques to juice a lemon.
It always helps to rub the lemon properly by rolling it on a thick surface or a board before cutting and juicing it. This will help the lemon soften properly, which will further allow it to juice easily.
Instead of cutting the lemon lengthwise, it helps to slice it crosswise.
Another technique to get every last drop of juice out of the lemon is by microwaving the lemon for 15-20 seconds, allowing it to cool, slicing it in half, and then squeezing the juice out of it. The insides of the lemons tend to slightly loosen up due to the heat, causing the juice to flow more freely.
Different Extraction Methods For Juicing A Lemon
You can then juice the lemon by hand, by using a juice press, or a citrus reamer. Let us look at the different methods in detail.
Juice press: Using a hand-held juice press is perhaps the easiest way to juice a lemon. All you need to do is slice the lemon in half, place one half of it into the cup of the press whilst keeping the exposed part of the lemon facing up and compress it over a bowl so as to allow the juice to ooze out of the lemon completely. You can repeat it for the other half and continue it with all the lemons that need to be juiced.
Citrus reamer: This may not be as effortless to use as the juice press, but is quite effective nonetheless. To use it, you will need to first, cut the lemon in half, thrust the blade into the exposed side of a lemon half, over a bowl, and twist. Continue doing this till all of the juice is out of the lemon.
Squeeze the lemon by hand: This traditional form of juicing a lemon is perhaps the toughest as it requires the most amount of elbow grease, but it is totally worth it. All you will require to do is, wash your hands properly, peel the lemon, cut it, and then use both your hands to squeeze all the juice out of the lemon into a bowl. This will allow you to get the juice out of every nook and cranny of each lemon half. Just make sure you have no open cut or bruise as it will sting.
How To Use?
You can use lemon juice for many things, right from recipes to some DIY techniques to take care of your skin and hair. Let us take a look at them in detail below.
Salads: You can use lemon juice for a citrusy salad dressing. This gives the salad a nice, tangy flavor. Lemon zest and juice are used to make interesting salad dressings. Refer to our recipe, Celery Salad With Apples And Walnuts. You can add honey to the lime juice and add that as a dressing as we did in the recipe for, Avocado Shrimp Salad With Zesty Dressing.
Beverages: You can add a dash of sugar and salt and make yourself a refreshing summer drink. Here is our recipe on How To Make Lemon Juice. You can use it to make other refreshing drinks like lemon iced tea (Lemon Iced Tea Recipe: A Summer Treat), and mix it with other fresh fruit juices to make a nice refreshing mocktail like peach juice, which has its own health benefits (10 Amazing Benefits Of Peach Juice). You can also make hot beverages like Lemon Ginger Tea, Lemon Verbena Tea, among others. Most of the time, a few drops of lemon juice are used to enhance the flavor of green tea. You can also mix it with alcohol to come up with some great cocktail ideas. Here is our Refreshing Shandy recipe to prove that!
Dishes: Lemon juice can also be used to make lemon butter sauce, which is used to prepare a variety of delicacies. Here is our recipe- Barramundi With Lemon Butter Sauce.
Skin and Hair: Lemon Juice is also a popular at-home treatment for hair and skin. Here are articles, 7 Amazing Ways To Use Lemon Juice For Hair Growth, 4 Effective Ways Of Using Lemon Juice For Acne (Pimples), and How To Use Lemon Juice For Skin to know more about the same.
How To Store?
The best way to store lemon juice is to refrigerate it. You can freeze it overnight by filling all the squares in your ice cube tray. Additionally, you can preserve it by canning in half-pint jars. For that, you will need to pour your lemon juice into a saucepan and allow it to heat to a low boil. Pour the juice in the jars and seal them, following which you can immerse them in a canner of boiling water. Thereafter, process the jars for 15 min and store them in a cool, dry place.
The post How Much Juice Can A Lemon Yield appeared first on Organic Facts.
>> DOWNLOAD NOW <<
loading...