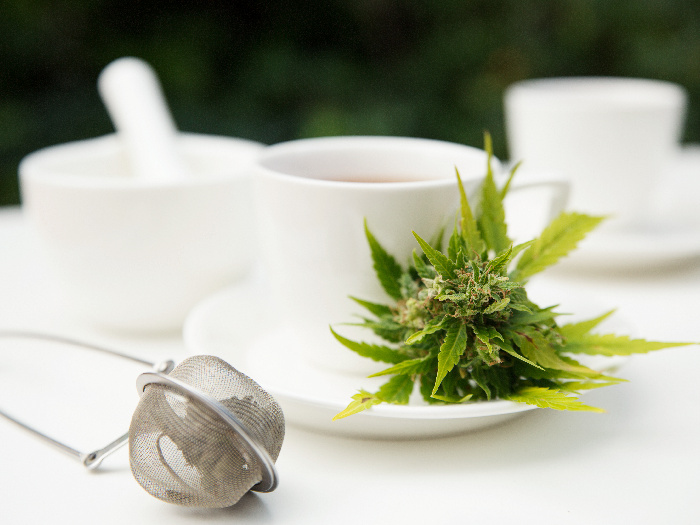 What can a soothing cup of hot hemp tea do for you!? From relieving stress to inducing sleep, this tea is not just good for health but it also is an experience in itself. In this article, we explore the many different things about hemp tea, from its legality to benefits and the simple way to make it.
What is Hemp Tea?
Hemp tea is an infusion of hemp flowers, seeds, buds, and leaves. There are different variations of it available in the market, some only containing hemp flowers. This infusion is mixed into hot water to be had for its wide-ranging health benefits. When this hemp infusion is mixed into hot water, it gives rise to decarboxylation and causes a release of cannabinoids in it, making the tea more potent. Some people also like adding milk to their hemp tea.
However, it is important to know about the legality status of hemp in your city or country before you make a tea of it. According to the USDA, hemp crop needs to be tested for its THC content, with the highest level of THC limit set to 0.3 percent. The THC content in hemp is also what separates it from its infamous recreational counterpart, marijuana, as per a detailed report published in Medium.
Hemp has been cultivated for over 10,000 years now, originating from Central Asia, as per research. The tea of the hemp plant is first known to have been prepared by the ancient Chinese people as a medicine to relieve aches and pains. The tea has a greenish-brown or yellowish color, depending upon how it is prepared.
Benefits
There are some very amazing benefits of hemp tea. Let's take a look at a few of them below.
Blood pressure and stress: CBD found in this tea helps in lowering the blood pressure levels, thereby reducing stress on the heart and preventing cardiovascular ailments.
Sleep & anxiety: As per a study published in The Permanente Journal, hemp can help improve your sleep and decrease your anxiety levels, thanks to the presence of CBD in it. This will reduce the symptoms of fatigue, irregular breathing, and restlessness. The same study also reports that hemp tea is good for anxiety and chronic pain.
Pain: Research hints at the anti-inflammatory properties of cannabinoids present in this tea. This can help in treating chronic pain, swelling, and inflammation.
How to Make?
There are quite a few ways to make a drink with hemp, these include hemp milk, hemp chai tea latte, and hemp tea. Let's take a look at their simple recipe below.
Soothing & Relaxing Hemp Tea Recipe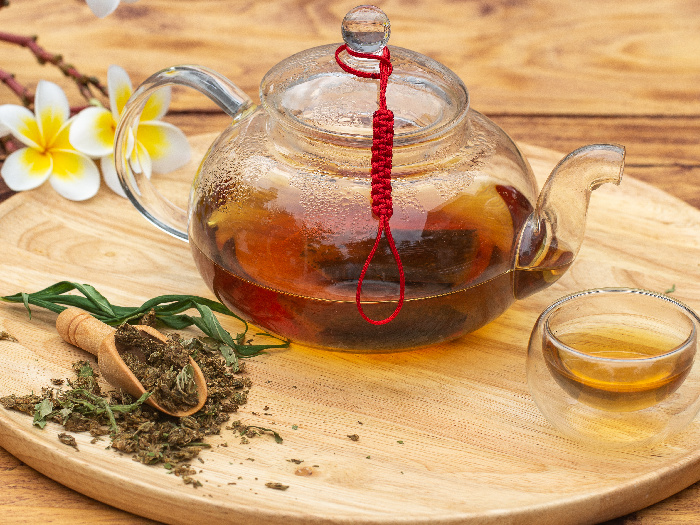 Here is an antidote to pain, anxiety, and depression – the soothing and relaxing hemp tea!
3 cups water
1 tea bag (any flavor)
1/2 tbsp butter
1 tbsp hemp infusion
Boil the 3 cups of water and add your hemp infusion and butter to it.
Let this mixture boil for another 7 minutes and add the tea bag of your choice to it.
Now, use a strainer to pour your tea in a cup. Remove the hemp infusion and have it hot.
You can make the same tea with milk. All you need to do is replace water with milk. If you do not wish to use dairy milk, you can use soy or coconut milk; it gives your tea an additional flavor.
Does Hemp Tea Get You High?
Hemp tea is made from the hemp plant, which is different from marijuana. While there is THC in marijuana, hemp does not contain it. THC is the psychoactive compound that causes one to feel high. Hemp tea, on the other hand, contains CBD. CBD is neither psychoactive nor psychotropic, and so to conclude, this tea cannot get you high.
Word of Caution
When taken in excess, even good things can cause harm; so make sure you do not overconsume this tea. When not taken in moderation, hemp tea can cause throat irritation, diarrhea, and bloating. If you have any allergies or are pregnant or breastfeeding, then make sure to consult with your doctor before adding this tea to your routine.
The post Exploring Hemp Tea: Benefits & How to Make appeared first on Organic Facts.